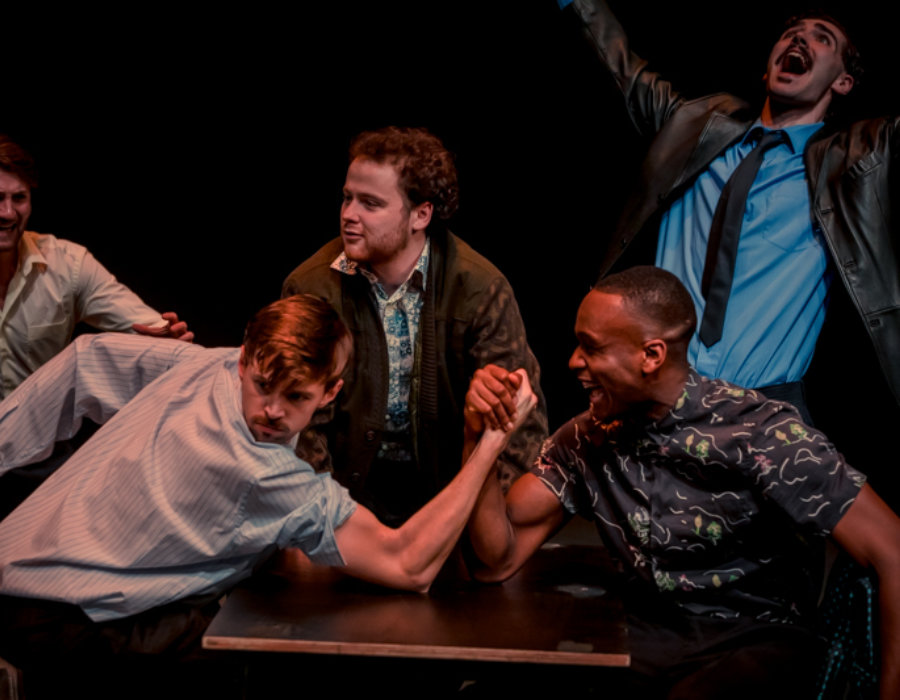 New Connections
This spring, we are launching New Connections; a new way of connecting with The Lir Academy whilst also supporting The Lir's Response Fund.
New Connections facilitates a new way to befriend The Lir Academy digitally. By becoming a New Connection, your support will help alleviate the most pressing needs of our most vulnerable students during Covid-19 restrictions.
We are responding to the urgent requirements of students as they continue their training during the pandemic. Your support will help address key financial challenges such as daily food costs, rent deficits, technical support, equipment, emergency travel, medical costs, COVID-testing as well as mental health support structures during these isolating times.
As a small THANK YOU, we are offering the following opportunities to all of our New Connections:
Tickets to view all online theatre productions, transferred to in-person admission (x1) when we can;
A post-show Meet + Greet online with Theatre Director, acting and stage management students;
Access to 2 online Lir theatre productions and 2 Short Films from 2020-2021;
A personalised thank-you from student recipients sent to you via an online video link;
A heartfelt acknowledgement of our NEW CONNECTIONS on The Lir's Supporters page online;
A virtual tour of The Lir Academy and an in-person behind-the-scenes guided walkthrough when permitted;
Direct line of communication with The Lir Academy's Development Department;
The promise of an in-person meet-up in The Lir's foyer (glass in hand!) as soon as we can gather together.
Cost: €100
We are tirelessly committed to innovating, adjusting and recalibrating plans so that learning outcomes are achieved in a safe and supportive environment.
If you are in a position to help The Lir Academy fulfil this commitment and invest in the future education of Ireland's most talented creatives, we are excited to welcome you as a New Connection of The Lir Academy.