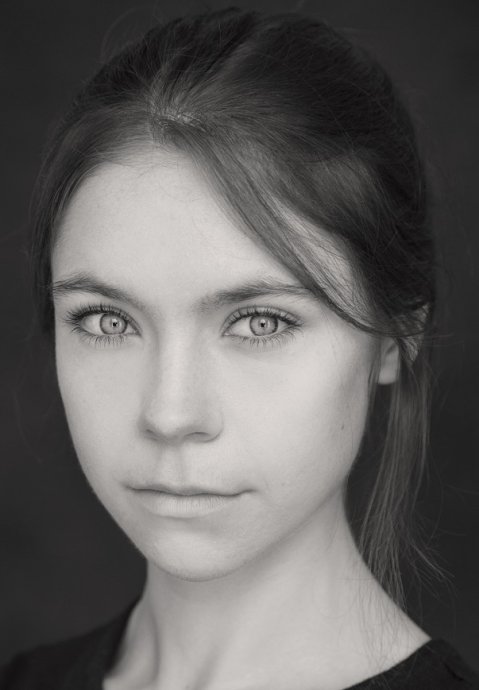 Acting Profiles / Alumni 2017
Venetia Bowe
Student
Info
Hair

Mid-length, brown

Height

5'6"

Eyes

Blue

Nationality

Irish

Natural Accent

Dublin

Agent

Karl Hayden, The Agency, khayden@tagency.ie
---
Experience
Courses
Bachelor in Acting - 2017
Productions
Each Day Dies With Sleep
Nelly
Olivia Songer

Much Ado About Nothing
Leonata
Ronan Phelan

The Skriker
The Skriker
Tom Creed

Children of the Sun
Avdotia
Lynne Parker

Three Winters
Alisa Kos
David Horan

The Garden
Marie Lea-Wilson
Mikel Murfi

Portia Coughlan
Portia
Annabelle Comyn

Iphigenia at Aulis
Chorus
Wayne Jordan
Experience
BA in Drama and Theatre Studies (Single Hons), Trinity College Dublin.
Doll, Dolls, directed by Sorcha Kenny, (Project Arts Centre).
Butoh Clown, The Academy of Clowns, directed by Raymond Keane, (Samuel Beckett Theatre).
---
Skills
Stage combat
Certified Rapier & Dagger and Unarmed (IDCA).
Accents
Standard Irish, Dublin (North and South), Midlands, Cork, Galway, Belfast, Standard English, RP, Cockney, General American, American Southern States and Californian.
Dance
Waltz, Foxtrot, Tango, Polka, Cha-Cha and Period.
Singing
Alto
Language
Italian (basis
---