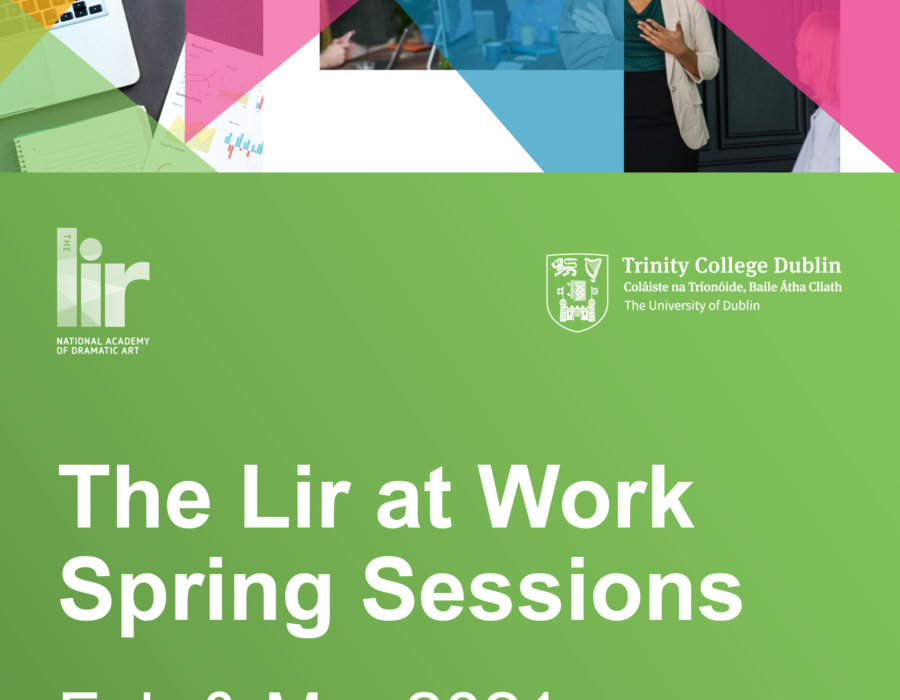 The Lir at Work: Spring Sessions
A series of workshops to better connect your confidence, clarity and communication skills in the workplace.
Join us for a new series of courses aimed at people working in the business community. Our expert tutors use acting skills and techniques to improve your performance in presentations both on and offline.
"Very engaging, vivacious and fun learning experience - leaves you wanting more!" - Course Participant
We have 5 courses to choose from, delivered through four 90-minute modules over two half days.
Storytelling for Business - 18th & 19th Feb with Andrew Tidmarsh
Impact & Influence for Women in Business - 25th & 26th Feb with Carol Noakes
Confident Online Communication - 4th & 5th March with Cathal Quinn
Facts & Figures Made Fascinating - 18th & 19th March with Andrew Tidmarsh
Presenting Made Brilliant - 25th & 26th March with Lucinda Worlock.
See more and how to book at this link.