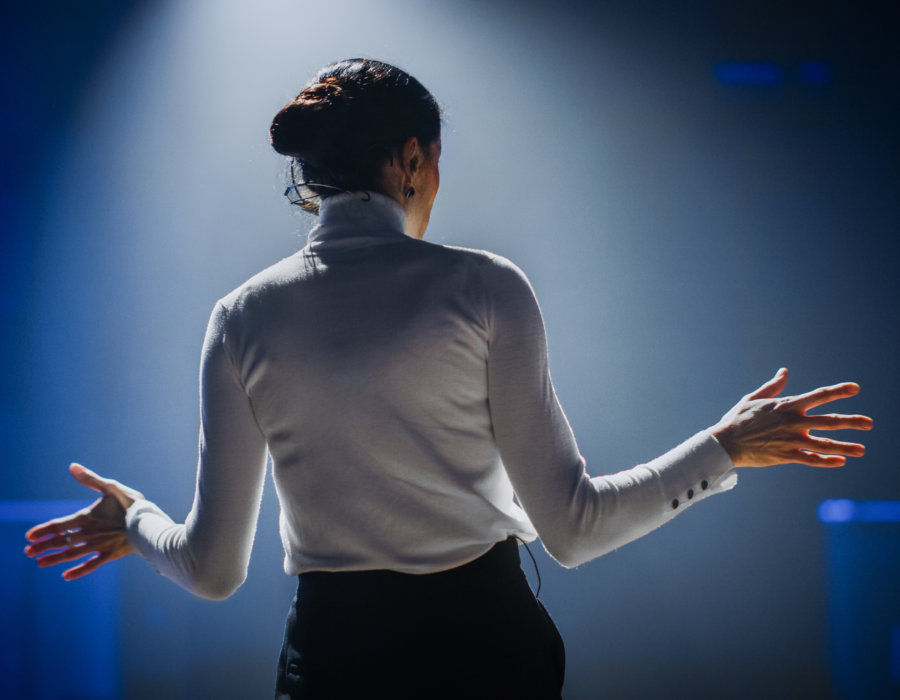 LEADING WITH IMPACT
NEXT OPEN WORKSHOP ....................... 30th SEPTEMBER ............................... 9.30am - 12.30pm ..................................... Via ZOOM........................................... €225+vat
Contact us now

CONTACT liratwork@thelir.ie TO BOOK YOUR PLACE TODAY!

A practical communications workshop designed for business leaders and senior management who want to advance their leadership style by gaining a greater understanding of how to adapt communication techniques to strengthen and support their leadership approach.
Through this workshop, you will have the opportunity to broaden your repertoire by identifying your leading leadership style and exploring the archetypes you might be missing, or want to strengthen, so that you can meet the needs of a wider audience.
Focusing on both verbal and non-verbal communication, you will understand how your voice works and how to build vocal power, ease and colour - allowing you to find balance in a voice capable of being both authoritative and empathetic.
By the end of the workshop you will have had the opportunity to explore your full potential through the lens of 8 archetypes within 4 classic leadership styles - allowing you to adapt your approach to communicating as a leader, so as to engage with, influence and inspire your team with greater impact than ever before.
LEARNING OUTCOMES

Explore your potential through the lens of 8 archetypes within 4 classic leadership styles: results, vision, relationships, reflection.
Building vocal confidence for leadership – playing the vocal instrument.
Develop awareness of your own leadership style – and how you can adapt your natural approach to include other styles.
Develop a greater understanding of the impact of that verbal and non-verbal skills have on your leadership performance.
Explore the ability to have grace in the spotlight and under pressure.
Finding an authentic approach to adapting and connecting to different audience preferences.
Practicing on leadership texts
Applying these lessons to your own messages
Embodying your intention as a leader.