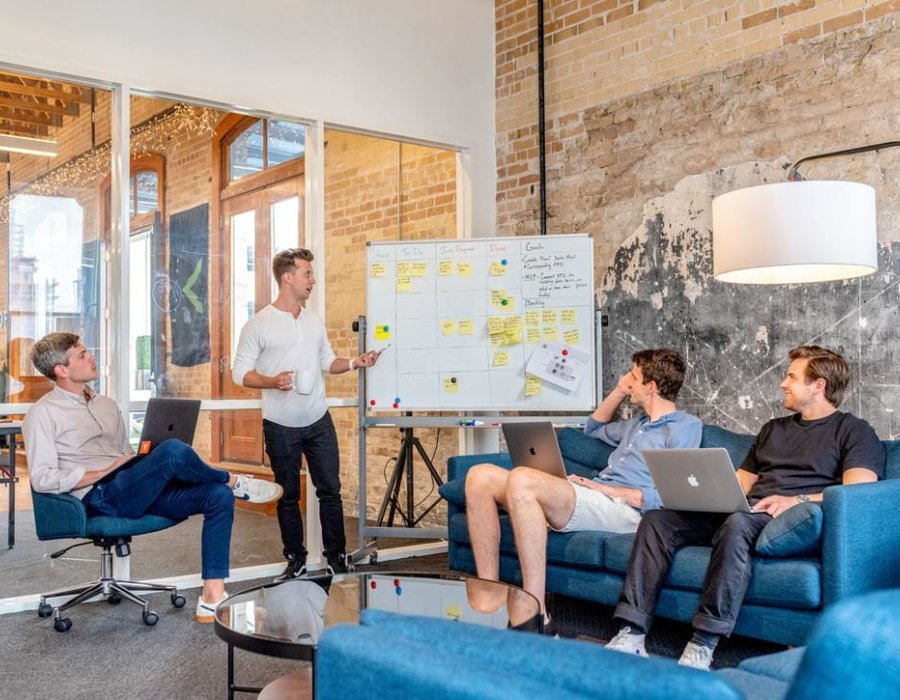 The Clear & Confident Voice - Masterclass
A public speaking course designed specifically for smaller organisations who are looking for an affordable introduction to communications training.
Contact us now
DUE TO COVID-19 RESTRICTIONS ALL COMMUNICATIONS WORKSHOPS ARE NOW BEING DELIVERED ONLINE. TO BOOK THIS VIRTUAL WORKSHOP PLEASE CONTACT 083 3043372 or email liratwork@thelir.ie
As with our more practical communications workshops where small group sizes are critical, The Clear & Confident Voice Masterclass is designed to accommodate larger numbers and is ideal for organisations who are looking for a more cost-effective training option for their team. Designed by Cathal Quinn, The Lir Academy's Head of Voice - and delivered by our Associate Lir at Work Tutors, it introduces people to techniques that can be easily employed to improve their voice, public speaking, impact & influencing skills. The masterclass covers areas such as clarity of thought and speech, greater physical and vocal presence, better breath support, tools to strengthen your voice, ways to increase the range and carrying power of your voice, guidelines on how to keep your voice healthy and a greater sense of confidence when public speaking.

Course Principles
By the end of the day you will:
Learn the basic techniques involved in verbal / non-verbal communication.
Learn the mechanics of effective communication
Be a more engaging, skillful and confident communicator
Understand how to use the voice to connect with audiences of various sizes and in different contexts – ideal for communicating and leading small teams.
Have a range of skills at your disposal which develop flexibility, authenticity and impact
Recognise the influential power of clear & confident communication
THE CLEAR & CONFIDENT VOICE FOR SCHOOLS
In 2020 we will be introducing "The Clear & Confident Voice for Teachers" designed to empower educational professionals with communications skills that can help them communicate in the classroom with far greater impact & influence. "The Clear & Confident Voice for Students" focuses on introducing students to basic communication skills - and how, by focusing on improving these skills, they can develop a greater sense of awareness, confidence and self belief.

THE CLEAR & CONFIDENT VOICE: PERSONAL COACHING
During the course of the year, our Lir at Work tutors take on a limited number of individuals who are looking to self-fund their continuing professional development - where we offer highly-subsidised rates for a limited number of sessions. T&C's Apply. If you're interested in enquiring about these sessions - please email us at liratwork@thelir.ie


THE CLEAR & CONFIDENT VOICE OPEN WORKSHOPS
We will be introducing open workshops in The Clear & Confident Voice in 2020. Keep an eye our our Open Workshops page for details.