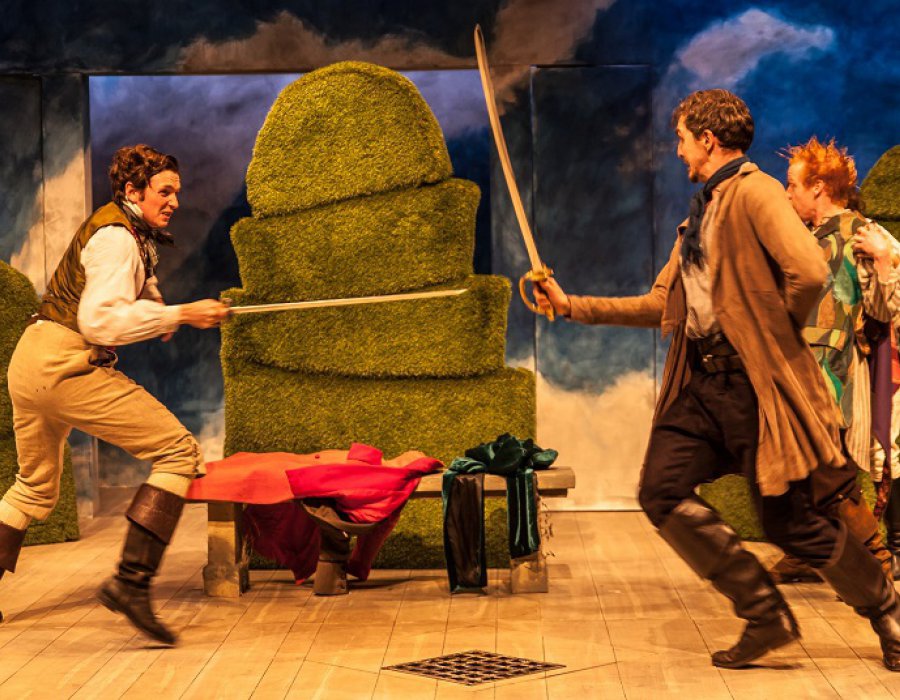 'Fisticuffs': Stage Combat
An action packed team building workshop designed for teams looking to improve in areas such as confidence, creativity, spatial and situational awareness, collaboration, communication and building trust...all whilst having fun!
Contact us now
Working with one of Ireland's leading stunt professionals delegates will learn the basics of what it takes to be an choreograph and perform realistic fight sequences.
Learning the art of Stage Combat is a memorable and exciting way to build trust in your team. Our specialist session introduces you to the skills that our Lir Academy actors are taught; to make stage fight scenes look real. The tightly choreographed sequences require skill and timing and our Lir Academy fight choreographer will be on hand to teach you just that.
With safety as the first rule in stage combat, our highly experienced tutor will take your team through the series of actions and reactions needed to create convincing scenes – culminating in an end of day performance. This session is a brilliant opportunity to try out these unusual skills in a safe setting. They require extraordinary levels of trust and concentration – whilst being hugely entertaining and fun for all participants.
Great for
Respecting the strengths and vulnerabilities of others
Building trust
Concentration and focus
Awareness of surroundings
Helping teams who are experiencing friction or trust issues
Having fun
Looking for something a bit more creative? Why not check out our DRAMA WORKSHOP.