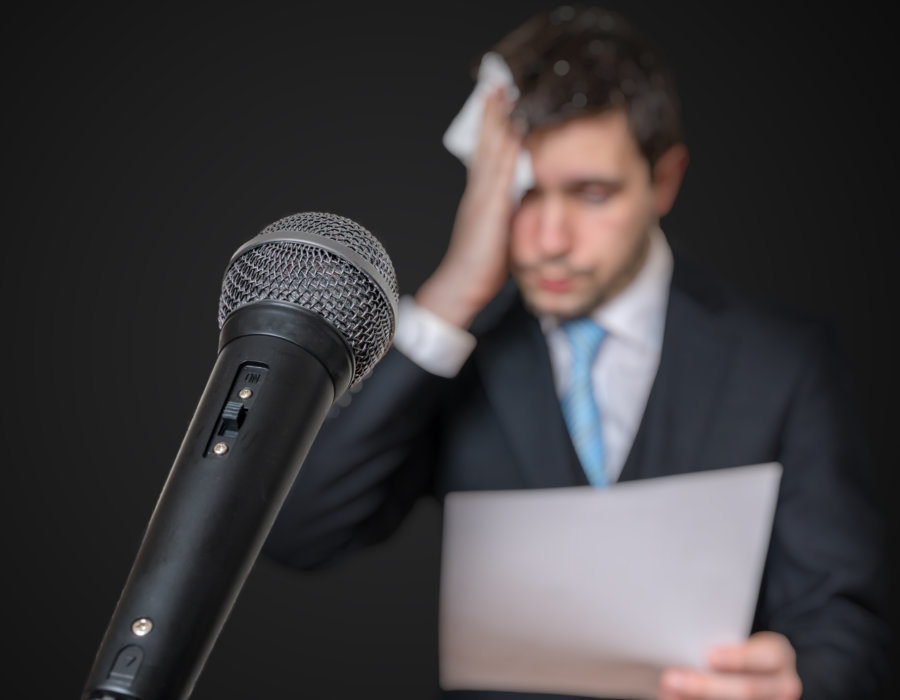 PUBLIC SPEAKING - FIGHTING THE FEAR 27th & 28th MAY 2021
THURSDAY 27TH & FRIDAY 28TH MAY
9.30am - 12.30pm each day
€450+vat per person
Max. 8 Participants
A practical presentation skills workshop delivered by Cathal Quinn, Head of Voice of The Lir Academy, Trinity College Dublin - which has been designed to ease the fear of public speaking by focusing on developing a toolkit of performance techniques used by professional actors which allows you to break through inhibiting fear-factor barriers – and empowers you to deliver presentations, lead meetings and manage teams with a greater sense of gravitas, passion, authenticity and confidence.

According to some studies, Glossophobia, or the fear of public speaking, affects approximately 75% of the world's population and can be one of the major barriers that stands in the way of people performing to their full potential and achieving their career goals.
This practical public speaking course incorporates a range of theoretical, practical and performance modules and is ideal for anyone who either fears, or feels uncomfortable with, speaking in public – whether it's making presentations to large groups of stakeholders, managing small teams of people or leading boardroom meetings.
By the end of this course you will:
Have a greater understanding of what triggers anxiety and fear when it comes to public speaking.
Learn corrective techniques to minimise the physical symptoms of nerves – including accelerated heartbeat, nausea, muscle tension, shaking & trembling, weak / shaky voice, shortness of breath.
Develop a greater understanding of the role of the Body, Breath and Voice in confident communication.
Learn how to apply a toolkit of techniques to relieve nerves and anxiety.
Learn how to properly prepare ahead of any public speaking engagement.
Understand the importance of focus and remaining in the present when speaking in public.
Have a better understanding of vocal techniques which help portray confidence and authority when speaking.
Learn effective preparation techniques including presentation structure.
Have a better understanding of how to make an emotional connection with your audience.
ABOUT THE TUTOR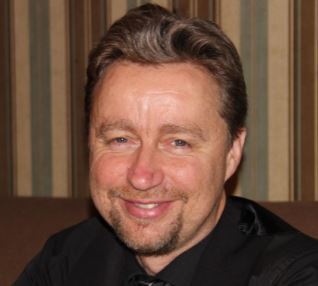 CATHAL QUINN is one of the most in demand voices coaches in Ireland today – and is currently the Head of Voice and Speech in The Lir Academy, Trinity College Dublin.

After training at the Royal Scottish Academy in Glasgow, Cathal began working as a professional actor – before completing his Masters in Voice Studies from Central School of Speech and Drama. Since then he has taught at the Oxford School of Drama and was Head of Voice at the Gaiety School of Acting from 1998 – 2012 before leaving to join The Lir Academy as Head of Voice – with a primary focus on Voice and Dialect.
Cathal has worked as a Voice & Dialect Coach on numerous Film & Television productions including Albert Nobbs, Parked, Eden The Escapist, Love/Hate, Kitchen and Omagh. He is the artistic director of both Mouth on Fire Theatre Company and Guthanna Binne Sioraí. His theatre credits include coaching the American Premiere of The Home Place at the Guthrie Theater where he also taught Shaw, Wilde and Beckett.
Cathal has worked for many years as a voice and communications performance coach within the corporate sector working with clients including NTMA, Twitter, Lifestyle Sports, Paddy Power Betfair, Vodafone, Diageo, Aer Lingus, ESB, Abbott Ireland, The Department of Health, Trinity College Dublin and Standard Life.